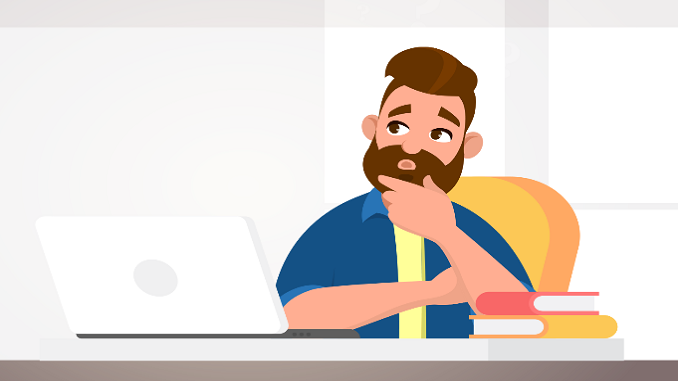 I thought I had seen everything with Bounce Back Loans, but yesterday I saw once again how the British Business Bank has once again betrayed SME's across the UK.
Back on the 1st of February 2021 I got word that Cash Plus were eager to become a Bounce Back Loan accredited lender. They had sent out questionnaires to some of their business customers asking them if a Bounce Back Loan would be something that they would be interested in.
Obviously by becoming an accredited lender, thanks in no small part to them (at the time) about to become a bank (which they have now become) they would be in a position to mop up many of those who have been unable to secure a loan, due to the fact that the majority of lenders that are part of that scheme were not accepting new customers.
I set about asking them if this was true, and below you will find their reply: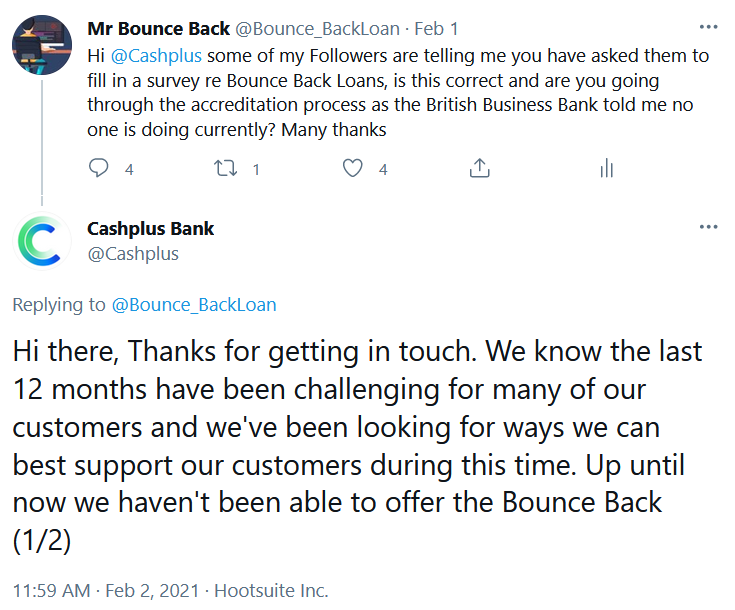 They later confirmed on the 17th of February that they were in talks with the British Business Bank about becoming an accredited lender: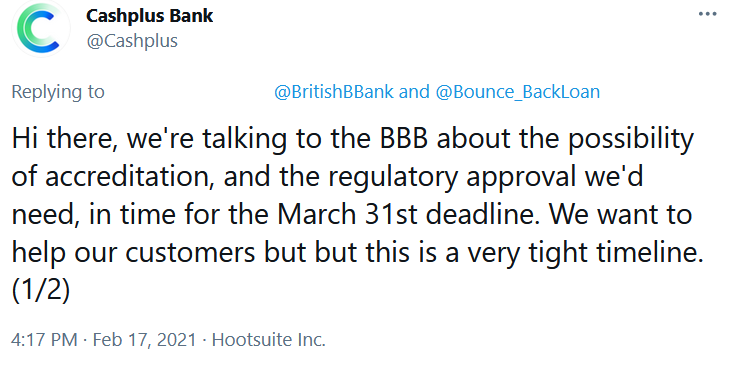 Knowing that the British Business Bank are somewhat slow at responding, I did send them the following Tweet, which I am sure you will agree, they should have been oh so eager to get another lender approved to help those who were still unable to get a Bounce Back Loan: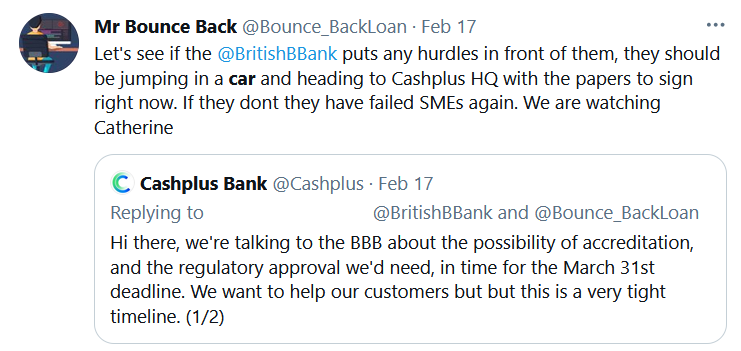 Alas, yesterday Cash Plus got back to me again, and as I suspected would happen, the British Business Bank did not pull out every stop and rush down to Cash Plus HQ and do everything possible to help that bank become an accredited lender.
They (the British Business Bank) had updated their website with the following and therefore stabbed SME's eager for a Bounce Back Loan in the back one final time:
(Be aware the Bounce Back Loan scheme is due to end on March 31st not the start of March as Cash Plus state in this tweet, which is either a typo by them or the British Business Bank may have told them that is the ending date, who knows…..)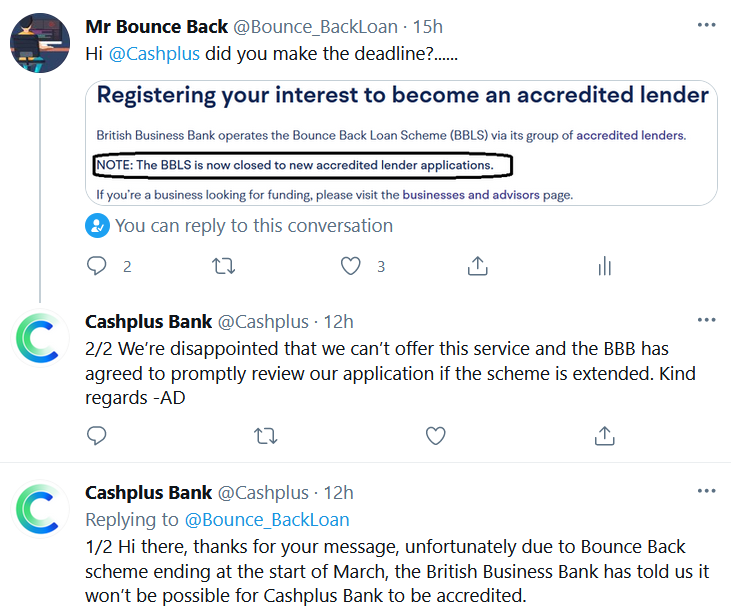 Makes you sick to the stomach doesn't it, if only the British Business Bank had pulled their finger out back in February they could have had one final Bounce Back Loan lender.
What makes this even worse and makes me sick to the stomach is that Catherine Lewis La Torre the Chief Executive of the British Business Bank was sending out letters (to the Public Accounts Committee no less, you couldn't make this up) on the 16th of February proclaiming she and the bank was committed to delivering the Bounce Back Loan Scheme to the very best of our ability.
See the final paragraph of the following letter and its date for proof: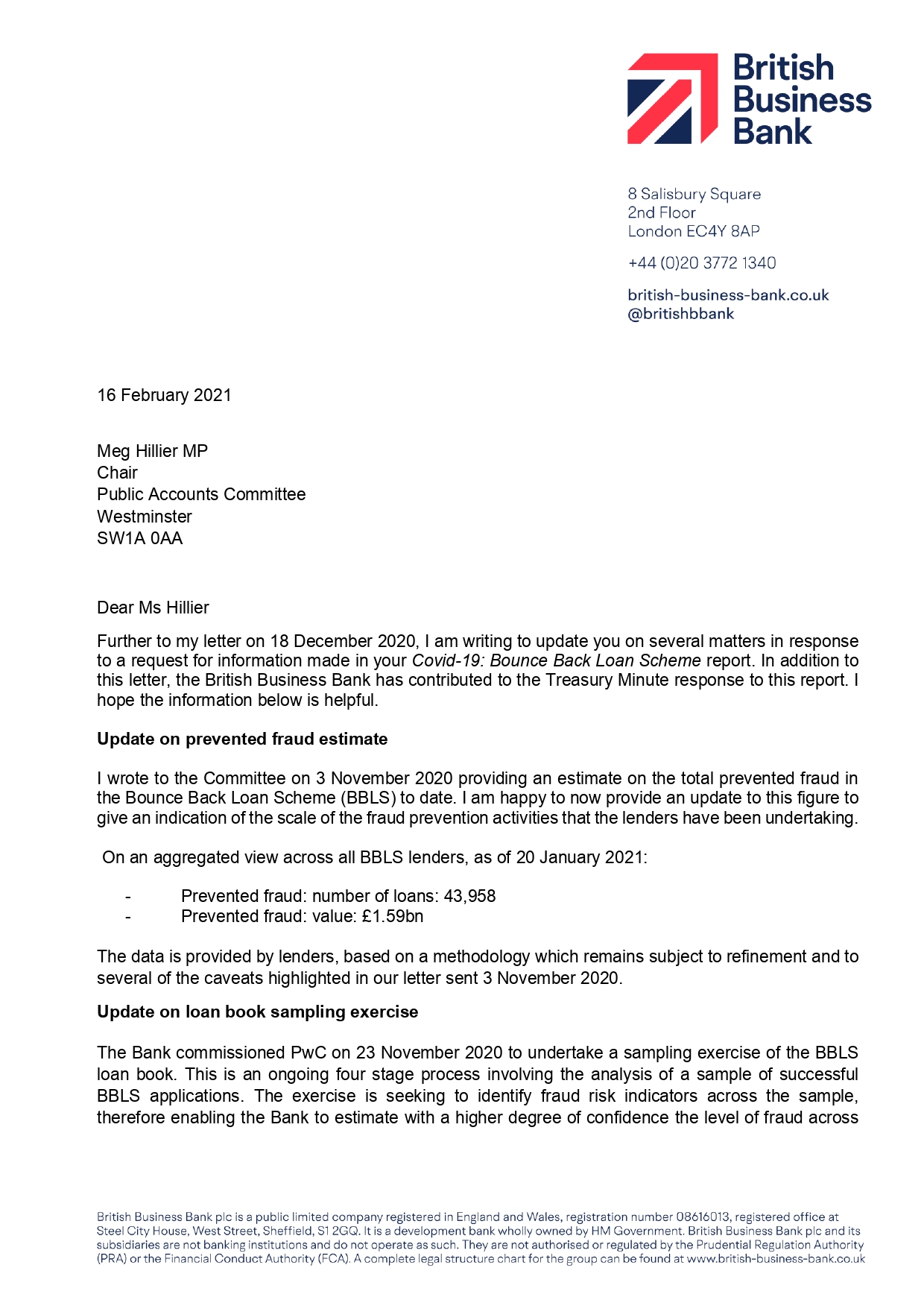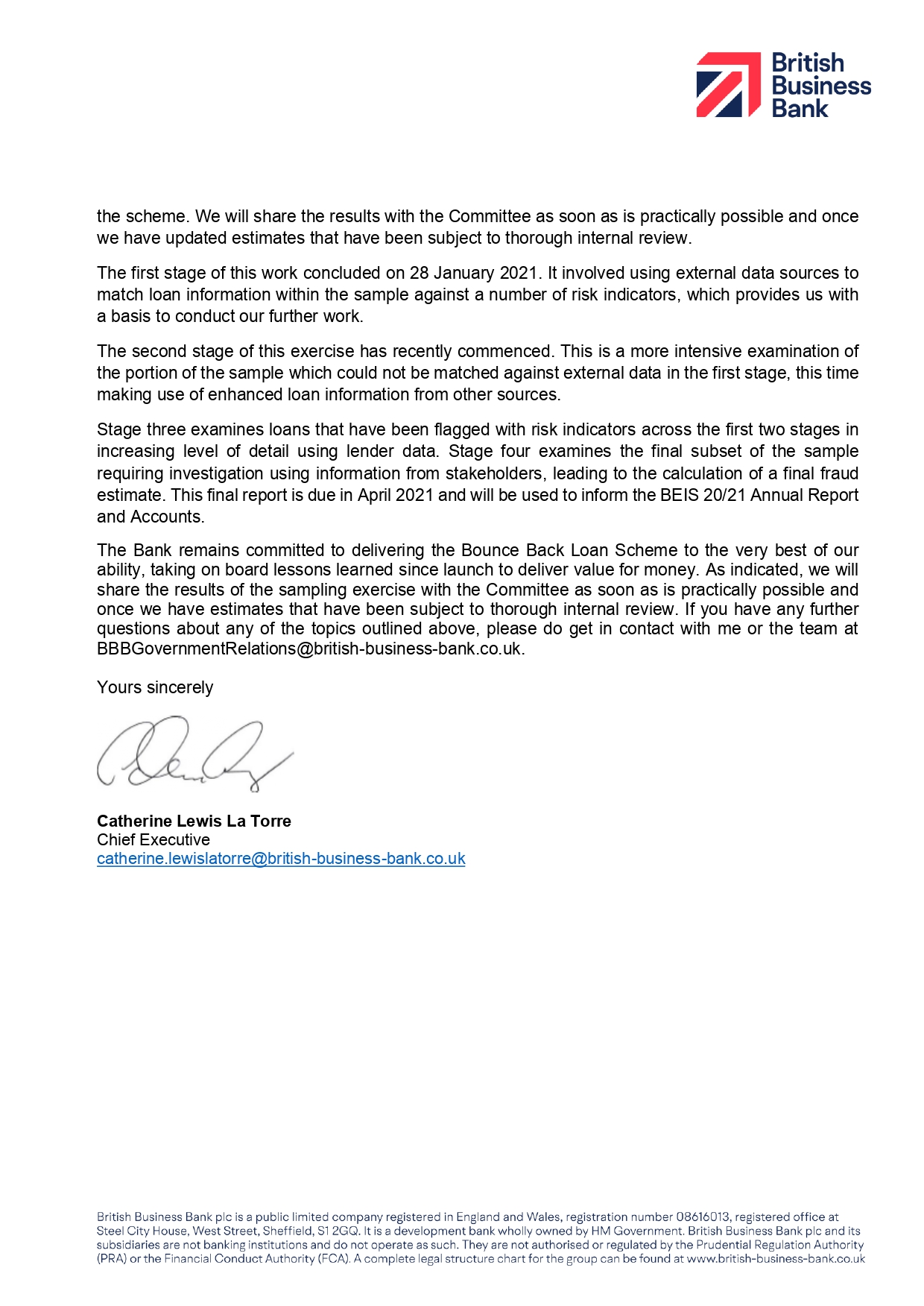 One now has to wonder what the new Recovery Loan Scheme is going to be like, since the British Business Bank has had such an active role in its design.
Oh and Catherine Lewis La Torre, this is just one reply I have had to this news update, read, digest and consider what that SME is now going through as you sit in your Ivory Tower with your head in the clouds, or buried in the sand: