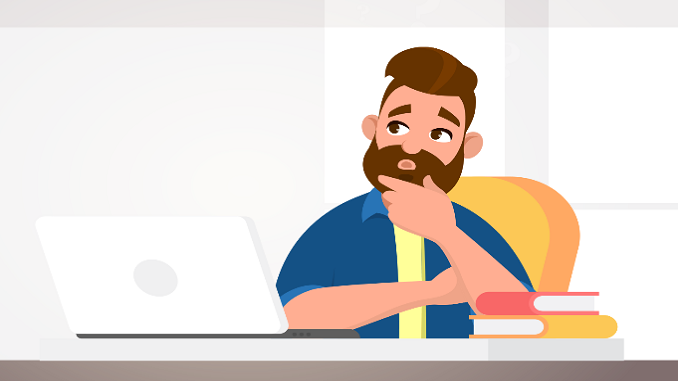 Good news at last for those of you that have been waiting patiently for Metro Bank to finally pull their finger out and launch their Bounce Back Loan top up facility, it went live yesterday, and with minutes many people had put in their application for a top up.

However, as usual the British Business Bank failed to make that announcement, and still (at this time of compiling this news update) they haven't even bothered to update the section of their website letting SME's who had taken out a BBL with Metro Bank know that they can now do so.
In fact, go take a look they may not have even updated it still.
No big deal I suppose, for we all know how utterly useless they have been at passing on information to those seeking help and support when it comes to Bounce Back Loans.
As for feedback on just how that top up facility worked and whether it was a hassle free experience, well here are just a few of the many messages and feedback I have received, I can't post all messages or this page would be 8 foot long, but there were lots,and here are just some of them:
All Good: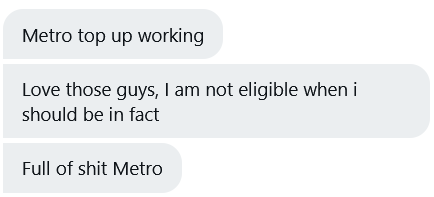 But then: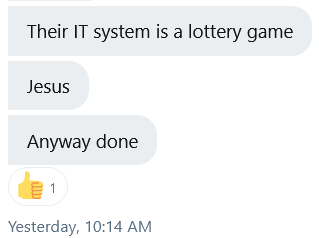 Another Techie Problem: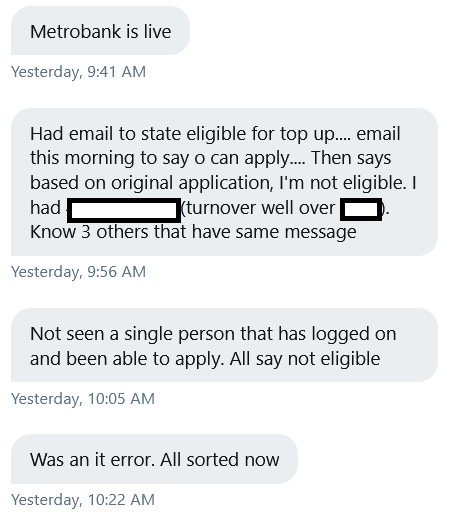 Email they sent out: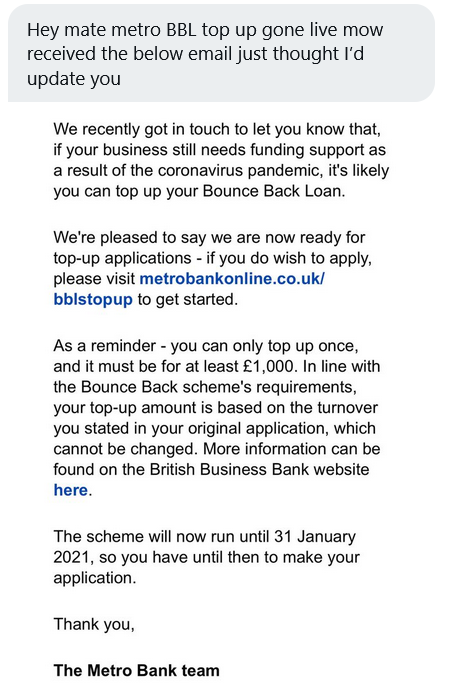 Not happy:

Another not so happy top-upper:

Uhoh another one: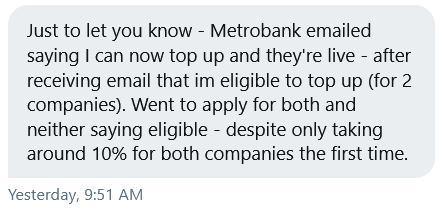 Techie glitch: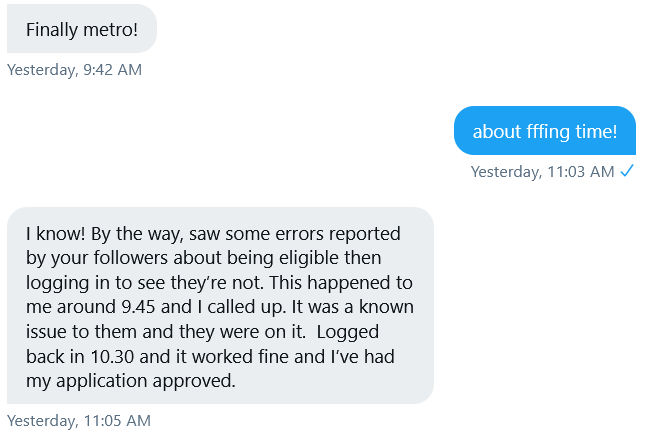 More feedback: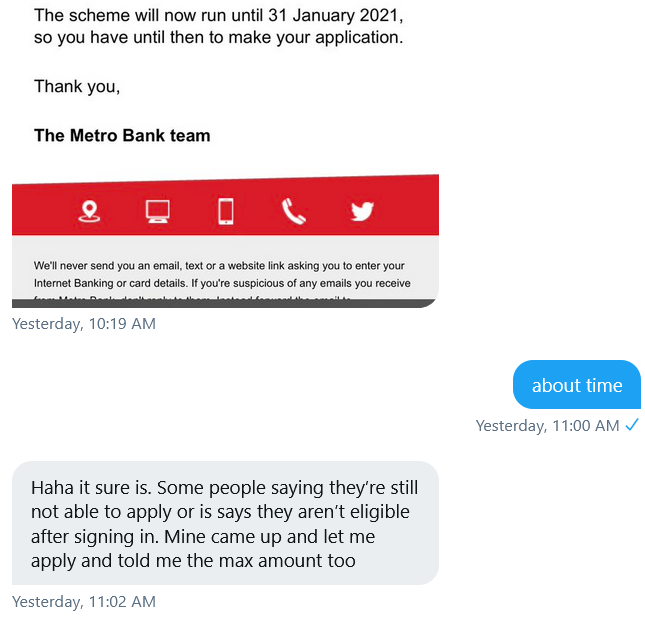 Problem, but it got sorted out: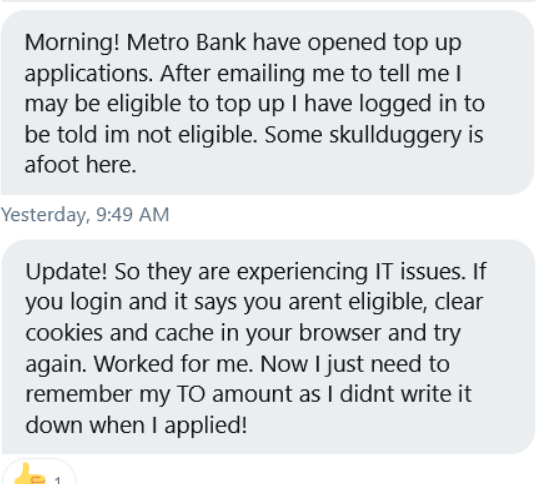 Another one: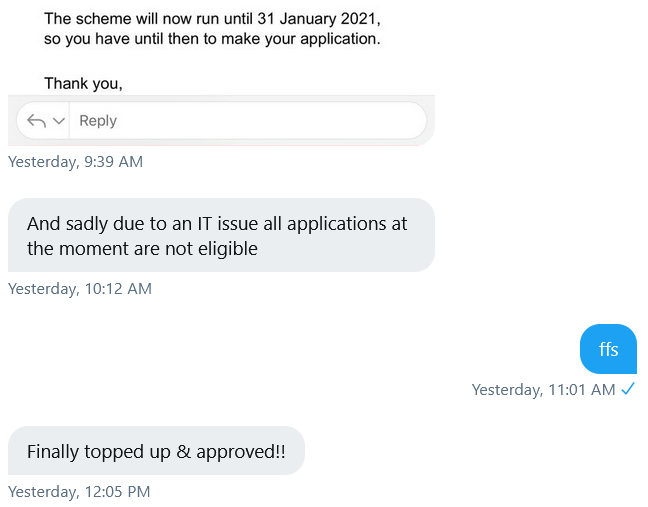 You couldn't make it up:

Another one:

OK there you go, I was literally swamped with messages when the Metro Bank top up facility went live, and those are just a small sample of the messages I did receive, the others all told similar stories to the ones above.