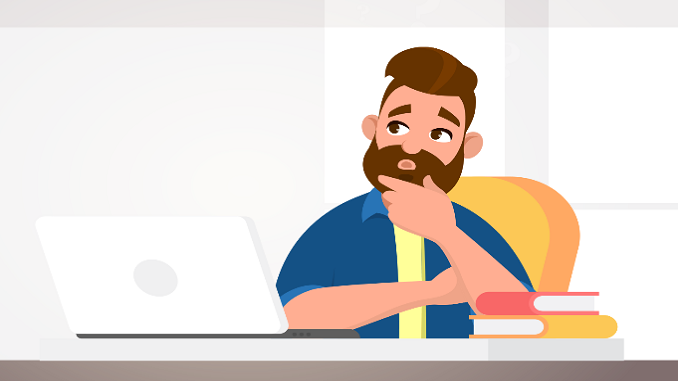 It became possible to top up your Bounce Back Loan(s) on the 10th of November, however as the British Business Bank were as usual tasked with overseeing the implementation of that additional facility and liaising with their accredited lenders on how to make it live and operational, the expected accident waiting to happen as I called it, did in fact occur.

The thing to keep in mind with the British Business Bank is that they have shown scant regard or concern to small business owners who have been experiencing problems with that scheme, in fact truth be known they wanted the scheme both delayed and changed before it went live, and told the Government such way back in early May.
It has been suggested they have, based on their early hatred of the Bounce Back Loan scheme, done everything they can do to make things as difficult as possible for small business owners to try and get a loan or seek assistance with any problems they have experienced in sad and pathetic way, and those suggestions have been proved right, and based on my experience with them they have mastered doing just that which is quite sickening.
Even though Rishi Sunak did announce top-ups would be possible long before the launch date, the British Business Bank refused to make public the actual finer points of that scheme until one second past midnight on the 10th of November, but would happily pass on details to journalists and others before that date, and therefore stuck two fingers up to small business owners who wanted an overview of how it would work before the 10th so they could understand the scheme and work out how it would work and make the necessary plans.
They really are the most disgusting organisation I have ever come across and being Government owned it is me and you that pays for them to exist, which makes matters worse.
Anyway the scheme went live and as expected it was not as smooth an experience as it could have been, for the lenders did not make top-ups available all at the same time, and offered very little information to those who wanted one or managed to apply for one.
No Adjustment of Turnover
Problem number one was that anyone who had applied for a Bounce Back Loan top up could not re-adjust their turnover figure. Keep in mind that the amount you can apply for with a Bounce Back Loan is 25% of your calendar year turnover up to a maximum loan of £50,000.
Now you would have thought that the British Business Bank would have made sure that those wishing to top up their Bounce Back Loan would have been able to amend their turnover figure, for they could enter their "estimated" turnover when applying for a BBL.
That estimate could of course now be lower or higher, but no, the British Business Bank implemented a "no change in estimated turnover" rule, and as such whatever turnover figure was entered originally on the initial BBL application was the one that must be used.
So just to make that clear, if your estimated turnover has now become an "actual" turnover the BBB want you to go with the now incorrect estimated turnover and not the actual one. Let's hope if when you are compiling your tax returns if your estimated turnover was a fraction of what it turned out to be, you only have to pay tax on your estimated figure and not the actual one.
I would not hold your breath on that though. That rule has meant many people have not been able to get a top up by the way, even though many would qualify if common-sense had prevailed and applicants could change their original estimated turnover to what may now be an actual one.
No Increase Loan Value
Another thing to add is that the maximum you can apply for with a Bounce Back Loan still stands at £50,000 based on 25% of your 2019 turnover, that percentage has not been increased nor has the maximum amount you can claim.
Many people had been hoping Rishi would have increased the 25% to a much higher figure or even increase the maximum loan value above £50,000 but that is not possible as the rules currently stand.
New Loan Schemes in the New Year
I have been asked a lot whether a new Bounce Back Loan type scheme will be launched, well Rishi has gone on record as saying in the New Year some replacement schemes will be rolled out, but no news what so ever on how they will be structured, so that is a waiting game, but he has 100% said they will be coming.
How Lenders Rolled Out Top Ups
Below is an overview of how the major lenders rolled out their Top Up facilities and how, as of today they have been performing.
Starling Bank
Starling finally turned on their top up facility at around 14:45 on the 11th of November. You need to log into your online banking with them and click on "Loans" then "Top Up" you will see on the screen how much they have worked out you can top up your loan by.
I have been inundated with people saying their top up amount displayed on the screen is incorrect or they are not being allowed to top up their BBL even though they feel they should be allowed to do so.
However, many people have logged in and have been able to apply and they are now waiting for their top up application to be processed.
TSB
TSB turned on their top up system at around 18:30 on the 10th of November no real feedback due to not many people having been given a BBL from them.
TSB bounce back loan top up link HERE
Co-Operative
It was around 14:30 on November the 10th that the Co-Operative Bank made live their top up system and no major problems reported so far.
Co-Operative Bounce Back Loan Top Up Link
Lloyds and Bank of Scotland
Lots of people did rush to attempt to top up their Bounce Back Loans once Lloyds and Bank of Scotland turned on their system at around 12:30 on the 10th of November, however whilst people did manage to apply for a top up Lloyds/BoS have shown no real rush to pay them out that top up. But if you have applied your top-up will eventually come through.
Bank of Scotland Top Up Link HERE
Clydesdale and Yorkshire Bank
Both Clydesdale and Yorkshire Bank started accepting Bounce Back Loan top up applications at 10:00 on the 10th of November, simply follow the links below to apply.
NatWest
NatWest have amazed a lot of people for they turned on their top up system at 09:00 on November the 10th and have been paying out top ups very, very quickly often in a few hours.
Barclays
Barclays also made live their top up facility at 09:00 on November the 10th, however many people experienced problems and have not been able to apply for a top up, and not many people have been paid out yet, so looks like they are having the usual teething problems.
HSBC
You can top up your Bounce Back Loan at HSBC by visiting their top up portal and the link is below, they turned it on and made it live at 09:00 on November the 10th, Business Account holders have now started to get paid out, however no word yet on those requesting a top up who used one of their Feeder Accounts.
I suspect there will be some long delays sadly if you did get a BBL using a Feeder Account as those accounts need to be brought back to life and new EchoSign's need to be sent out, so it's a waiting game sadly.
Santander
The very first lender to go live with top ups was surprisingly Santander you apply via their website for a top up and their system, for reference went live at around 07:44 on the 10th of November.