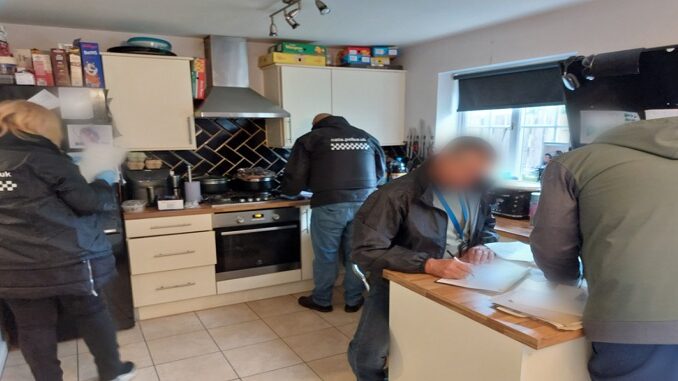 An  individual has been arrested and interviewed in relation to fraud and money laundering offences connected to the suspected fraudulent application of Bounce Back Loans and a Coronavirus Business Interruption Scheme Loan.

This investigation involves 4 other individuals who  have already been arrested and interviewed and represents a total combined loss of £ 1,515,365.00 to the public purse.
On the 17.08.2023 a joint operation with NATIS and officers from Nottinghamshire Police was carried out in relation to this investigation.
One individual was arrested and interviewed in connection with allegations into the fraudulent application of 13 Bounce Back loans and a Coronavirus Business Interruption Scheme Loan, totalling a loss of £735,000, where the funds have not been used for the economic benefit of the businesses.
Claire Sheals, Investigations Team Manager at NATIS said: 'NATIS officers are working continually to target those individuals and criminal networks who have defrauded the COVID 19 government schemes,  ensuring they are brought to justice and money is restored to the public purse'.