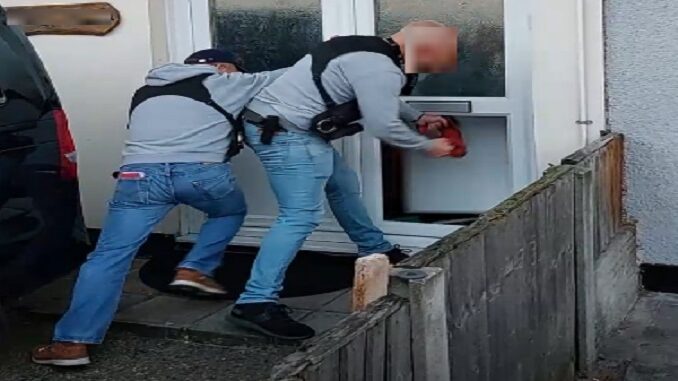 Investigators from National Investigation Service [NATIS] supported by officers from the Metropolitan Police (Met Police) have just raided the homes of individuals suspected to be responsible for a £3.7 million pound Bounce Back Loan fraud.

NATIS staff  have identified a complex web of financial accounts and money mules used to dissipate the funds received as a result of multiple bounce back loans obtained in 2020, some of the funds were paid to Businesses which were not even operating as genuine businesses.
The arrested suspects have been taken to London Police stations for interview. It is expected this complex investigation will continue for some time until the full facts have been realised.
This is one of dozens of similar cases NATIS are currently investigating in order to recover fraudulently obtained Bounce Back Loan and Small Business Grants provided during the Covid Pandemic. The pursuit of investigating such crime has resulted in NATIS making over 100 arrests and recovering millions of pounds of fraudulently obtained Covid support money.
Phil Butt NATIS head of Investigations "This is another example of excellent partnership working between NATIS and another law enforcement agency, in this case the Metropolitan Police. NATIS will continue to pursue those who have abused the schemes that were intended to support businesses during a period of unprecedented financial strain in the COVID Pandemic."