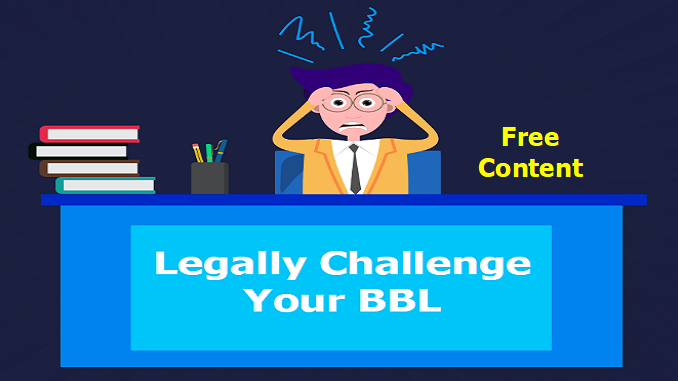 As I mentioned in the zoom call we had the other day, it wouldn't be long before the mainstream media picked up the story of the first of what will probably be many law firms offering those with a Bounce Back Loan a legal route to challenge those loans.
Well, at one minute past midnight this morning (Sunday the 31st of October 2021), the Sunday Times did just that.
They refer in their article, to Wasif Mahmood from Back British Business, which is part of Allium Law, which owns London law firm Child & Child who took part in that zoom call, as the new "Mr Loophole" who is "casting its net for businesses struggling to repay bounce back loans from the government taken out at the height of the pandemic last year."
They go on to state that "Mahmood has defended the campaign, arguing that letting these companies collapse would in fact cost the taxpayer more."
You can read the article on the Sunday Times website via the link below:
https://www.thetimes.co.uk/article/new-mr-loophole-lawyer-wants-to-help-firms-avoid-paying-back-taxpayer-loans-3c0ljkvhz
Wasif did explain our zoom chat, which was well attended by the way, thanks for tuning in and taking part if you did so, the legal argument he would be putting forward for those who take up the service offered and how businesses were misled when they took out these loans and answered all manner of questions relating to the service offered.
If you tuned in you will know I did say I would be watching and reporting on how it goes, good, bad or ugly, as that is what I do and I have had a mixed bag of feedback from those that tuned in, followers on my Twitter account and from visitors to this website.
My concerns that I have mentioned repeatedly, is that for many people the clock is ticking down to the start of the repayments of those loans, with those who took out the loans in the early days of the scheme facing a worrying Christmas and New Year, when their repayments are due, even with the PAYG options available.
If you have not yet visited the Back British Business website then feel free to do so, and being as they are offering a tailored service you are more than welcome to contact them for more information, much more so if you are unsure about any aspect of their service, the legal route, the timescales or have experienced any additional problems after receiving your BBL.
Ultimately it is your decision to make as to whether to take them up on their service or not, early feedback indicates some are taking a punt and for others they are adopting a wait and see approach.
If only Rishi had listened to those who practically begged him to make some additional changes to the Bounce Back Loan scheme, and not flatly refuse to offer any additional help bar the PAYG Options which would end up costing anyone who takes them more money in the long run (nice ruse there Rishi), and leave them at the mercy of the Banks and their collection teams, it would not have come to this.
If you do decide to take them up on their service be aware that the EUA Campaign do have their discount code available: