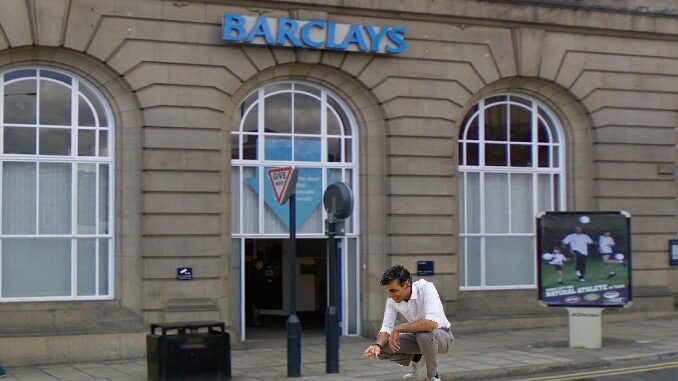 As we wait patiently for the next update data dump which will reveal just how many Bounce Back Loans are in arrears and just how many BBL guarantee claims have been put in by each Lender, and how much they have so far been paid out via the guarantee, let's look at a BBL related question that has just been answered.

That being one that Stephen Farry who is the Alliance MP for North Down asked the Department for Business, Energy, and Industrial Strategy.
He asked: "What proportion of funds lost due to fraud and error in covid-19 loans schemes have been recovered; and what steps his Department is taking to (a) recover lost funds and (b) investigate fraudulent companies."
It took 10 days for Kevin Hollinrake to answer that question, he is the Conservative MP for Thirsk and Malton, who probably couldn't believe his luck when he was promoted to Parliamentary Under-Secretary for the Department for Business, Energy and Industrial Strategy back on the 27th of October 2022 by his best mate Rishi Sunak.
You may remember Kevin, he got a multi-million Pound CBILs, that the taxpayer paid the interest on, a CBILs he said he wouldn't use, he then paid it back and sold the Company the loan was for.
Anyway, here is the answer to that question:
"The delegated nature of the schemes places primary responsibility on lenders to recover money lost to fraud under the lender guarantee agreement.
Government continues to work with lenders, law enforcement, and partners to recover fraudulently obtained loans and protect taxpayers. £320 million worth of Bounce Back Loan facilities have been removed from guarantee cover by lenders to date, including £113 million due to facilities being ineligible for the scheme.
As of October 2022, Insolvency Service action has resulted in 391 director disqualifications and 2 criminal prosecutions, most relating to Bounce Back Loans. The National Investigation Service (NATIS) have also recovered £5.8 million to date."
Note (from me):
The British Business Bank can yank the guarantee on any BBL's they think are dodgy and shouldn't have been approved, and lenders can request the guarantee is yanked or suspended on any BBLs it dawns on them they shouldn't have paid out.