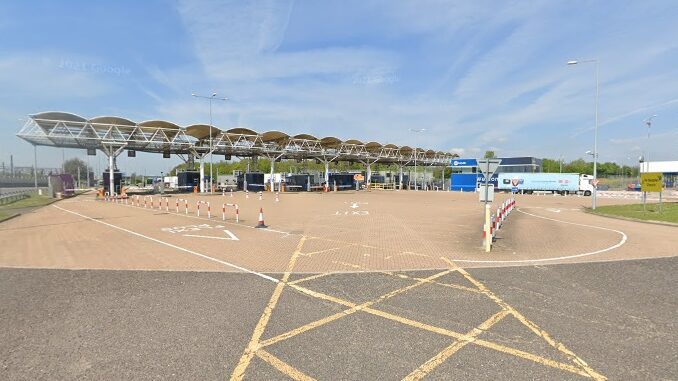 A woman and her family were found with more than £150,000 hidden in their car which had been fraudulently claimed in government bounce back loans, have been ordered to pay back the money.
Sevenoaks Magistrates Court heard how, in December 2022, Border Force Officers stopped a BMW X5 motor vehicle travelling out of the UK through the Eurotunnel Terminal at Folkestone.
The individual, Lucia-Maria BURLACU, 34 years from Hounslow, told officers that she was travelling to Romania with her family, where they were from, for the Christmas break and only had £2,000 cash on them.
However, following a search, officers found more than £140,000 cash, stashed in a shopping bag behind the driver's seat. Another £10,000 cash was found stashed in coat pockets in the back of the vehicle.
Kent Police were called and the money was seized under the Proceeds of Crime Act 2002.
An investigation later established Mrs BURLACU had made multiple fraudulent applications for the Government Bounce Back Loan Scheme.
The case was subsequently taken over and investigated by the National Investigation Service (NATIS) who found the cash was illegally obtained by through fraudulent Government Bounce Back loans, failure to declare earnings for the purpose of taxation and other criminality.
Following the hearing on Friday 3 March 2023, magistrates ordered the forfeiture of £155,295.00.
Mark Wheeler, Strategic Lead for Operations of the National Investigation Service (NATIS) said:
"I am pleased that following the actions taken by our colleagues in UK Borders & Kent Police, to prevent a large amount of cash from being taken out of the UK, NATIS Financial Investigation Officers were able to secure through the courts the forfeiture of just over £155,000 of fraudulently obtained public money.  NATIS continues to work in partnership with the Department for Business and Trade to pursue criminals who have committed fraud against the Governments covid loan and grant schemes and recover public money"