As a Cost of Living Crisis Special and to do my bit for the Governments  Help for Households initiative, I am offering a one week subscription to the website and access to my Bounce Back Loan helpline number for just £1.
If you do want to call me to talk about any Bounce Back Loan concerns, worries or problems once you have signed up as a website subscriber, you will find my number and when I am available on this page of the website. > https://mrbounceback.com/helpline/
**Once payment has been made please check the emails the system will send for you to select a username and to activate the account.  Please check your spam folder if they appear not to have arrived.
If you do not get sent the activation email after payment, please drop me an email, info@mrbounceback.com its rare but occasionally the emails may not come through.
Non Recurring £1 Payment
Registration Procedure:
Once payment has been made you will be redirected back to this website from the Stripe checkout area.
Please check your email for the link to the registration page:

Once you click on the link you will be taken to the Registration page, please complete the form: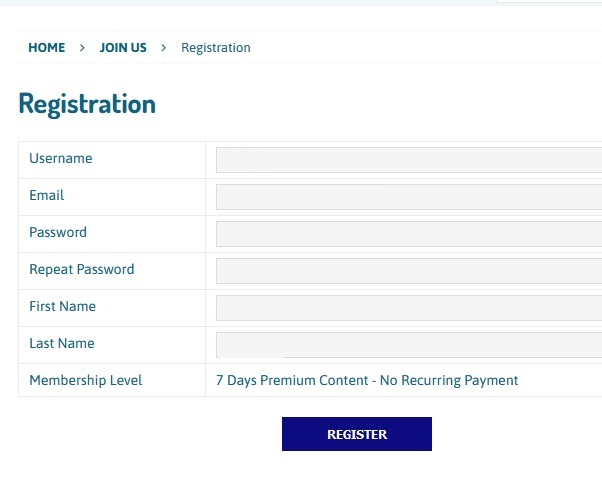 Once you have registered check your email again for the account activation email and click on the link:

Once completed you will then automatically be redirected to the log in page:

Log in with your chosen username and password.